Crisp mornings and evenings, leaves turning vibrant reds and yellows, evidence that autumn is fast approaching. Although this is a season to be enjoyed, it is also time to prepare our pets, horses and livestock for the coming winter months.
If you enjoy riding or competing this time of year, keep in mind your horses need a little more time to warm up and cool down to prevent injury. Pay close attention to your equine companion, especially geriatric horses and ponies, for changes in appetite or behavior that could indicate arthritis or colic. Make sure they have access to clean, unfrozen water and shelter. We recommend tank heaters or heated water buckets to encourage plenty of water intake to avoid dehydration or colic.
Your outdoor dogs and cats also need a heated water source and a cozy place to get out of the weather.
During the fall and winter, cats will often seek shelter under the hood of a car. Be sure to bang on the hood before starting the car, giving the cat a chance to escape to safety and avoid serious injury.
Porcupines, skunks and wasps, oh my!!!!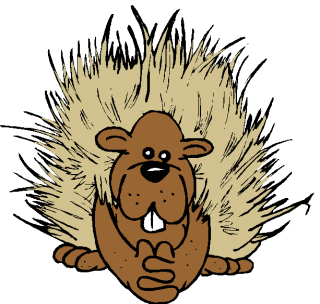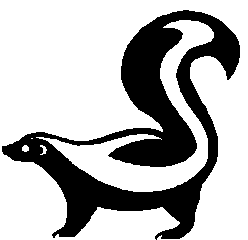 As winter approaches these animals are actively seeking food and are more exposed than normal. The chance of an encounter with one of these species tend to increase this time of year and may put an annoying or expensive damper on an otherwise beautiful time of year. Skunks and wasps can be avoided by keeping food and garbage eliminated from the home environment. Porcupines inhabit willow thickets and young pine forests where the food is the easiest to find. If you look to the top of 20 foot pine trees and see bark missing near the top you are in porcupine country and need a good handle on your curious friend.